---
P-4 determined to be best RTV-2 silicone for 3D Ultra Sound, MRI, CT imaging Phantoms.
copy and paste for further reading 
http://scitation.aip.org/content/aapm/journal/medphys/40/5/10.1118/1.4802083  
---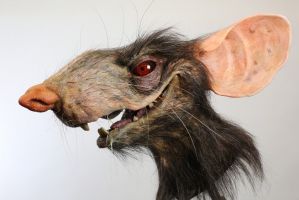 Animax Designs celebrates 25 years!
When we started in November of 1989, Animax Designs began with a simple mission: to bring a higher level of precision and technology to 3D character design and fabrication.  We cater to very demanding clients who expect exceptional quality and IP integrity.  Twenty-five years later our commitment to our clients has remained our highest priority.
Animax Designs takes your ideas and creates dynamic, engaging characters that delight your audience. Our work is seen throughout the live entertainment, themed attractions, commercial, film, and television industries.
We provide unparalleled design and engineering in every aspect of our products.  Our work ranges from intelligent animatronics, hybrid performance characters, animated costumes, to mechanized and traditional puppets. We pride ourselves on delivering the highest quality product on time and on budget.  We could not do any of this without the strong support of companies like Silicones, Inc. . 
Silicones, Inc has worked with our Lead Skin Technician Dave Nixon to solve problems and develope formulations that work for our demanding clientele. Their eagerness to help us come up with innovative solutions and solid, reliable products has fostered a solid relationship between our companies that will only continue to grow.  
We would like to thank our friends at Silicones, Inc. for providing us all of the skin materials for our 2014 IAAPA characters.  Our 25th anniversary party would not have been nearly as cool as it was if we didn't have our display pieces with materials provided by Silicones, Inc..
It is because of friends like Myra and her team at Silicones, Inc. that we are able to create the amazing characters that are seen all over the world.
 Rob Saunders, Director of Operations
For more information on Animax Designs, animaxdesigns.com
---
  Whimsical Art
Rob Post has worked as an artist and professional taxidermist since the late 1980s. His interests and abilities are limitless, and silicone is one of the driving forces behind his work. Without it, he couldn't build his molds for his artwork.
"The Silicones, Inc. silicone is perfect for all of the undercuts and holds amazing details," said Post. "I still use the same molds I made years ago and can expect the same quality casts every time."
In 2005, Post began sculpting whimsical fish, called Reefies, with the help of silicone molds. The fish are wildly popular from coast to coast, having been not only displayed in restaurants and theme parks, but also reproduced by hundreds of young artists who have painted Post's sculptures.
"Silicones, Inc. silicone exceeded my expectations," said Post. "It works perfectly every time. The thick walls I built ensure the final parts will be consistent each time I pull out a positive."
See more of Reefies at www.reefies.com.
---
 Retaining walls get classy....
Rainer Kerns had a big dream for his track of land in rural Georgia, with one minor setback. Despite its natural beauty, a creek just off of the main road posed an enormous inconvenience for any cars that needed to pass through on a rainy day. A seasoned furniture designer, Kerns knew that he could turn to silicone for his solution: the construction of an impressively large earthen bridge with beautiful landscaping and a supportive retaining wall.
 "Most retaining walls today either have a flat-face look or a brick-and-mortar style," said Kerns. "As a furniture designer, my inspiration revolves around classical styles. The mold design for this wall was different than others I'd made in the past. It would need to be altered regularly because the wall's height changes."
Kerns needed a flexible, cost-efficient material for his project, which led him to Silicones, Inc. silicone. Its properties served Kerns perfectly for the project, allowing him to make easy repairs when necessary and speeding up his production through its tendency to release naturally. Looking back, Kerns knows he made the right decision for his large and complex molds.
"Since silicone outlasts comparable products, it was well worth the initial cost for the mold," said Kerns. "Durability, cost and ease of use make silicone the best choice when making molds that will be used for multiple castings, whether large or small."
Kerns has found that mold making for not only furniture, but also other ambitious personal projects, has been extraordinarily rewarding. Designing and building molds to fulfill others' dreams and visions has become his newest passion.
To contact Rainer about a project or with any questions, email him at moldscreated@gmail.com.
---